Staff
Welcome to our Nursery Staff page. We are very proud of all of our Staff, they work incredibly hard, day in day out, ensuring that together, every child thrives.
Caroline Richardson, academy head & head of service - eyfs
Hi, I'm Caroline the Academy Head of Kirkley Nursery. I'm usually at Kirkley Nursery twice a week to support the nursery manager. As well as overseeing the nursery, I am Head of Service for Early Years across Consortium Trust.
As well as a trained Nursery Nurse, I am also a qualified primary school teacher and have a National Professional Qualification for Headship.
I am passionate about teaching in the Early Years as this is the most important time to promote positive attitudes to learning which will encourage them to become lifelong learners.
Olivia Harvey - early years practitioner
Hello, my name is Olivia. I have just finished college where I gained both a level 3 certificate, and diploma, within a CACHE Technical in Childcare and Education, and am studying this further to achieve a degree. I spent time at Kirkley Nursery as my placement and fortunately got the opportunity of working there once I was qualified. I am lucky enough to have a job that I love. My biggest belief in this area is that all children should be provided with equal opportunities, and because of this, I ensure that every child can explore all avenues of play.
One of my hobbies is football. I have played for 10 years, however, I enjoy most sports and keeping fit. This is a passion of mine and helps me to see the importance of children exploring the outdoors and keeping healthy. I have participated in Girl guiding for 13 years and now help to lead a Brownie group. This has provided me with more experience and a larger age range of children to influence. Finally, I also enjoy drawing and painting. This allows me to encourage the children to express creativity of their own.
april bunn - office manager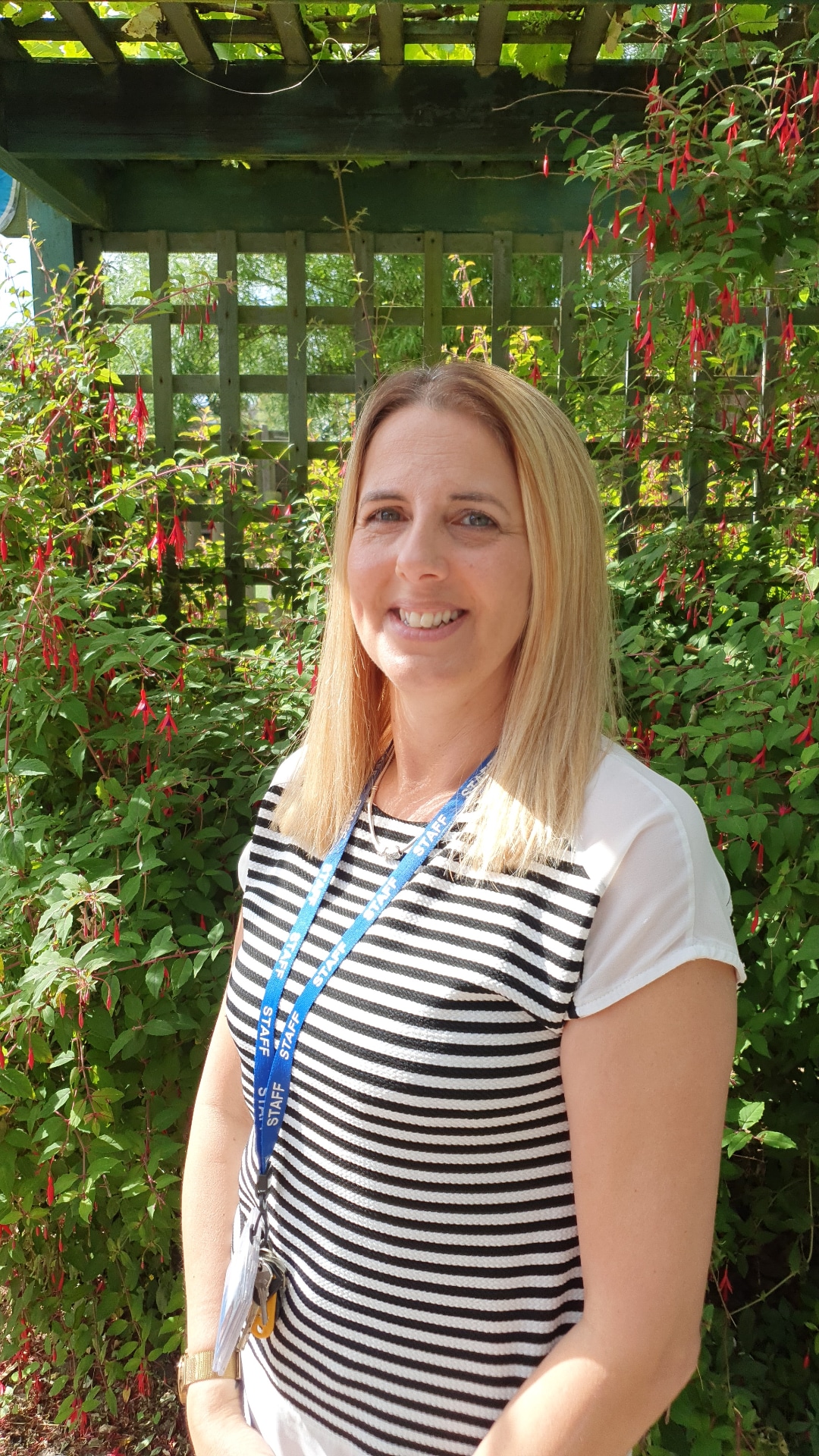 I'm April, I am the Office Manager and also work with the children in rooms when required. I joined Kirkley Nursery when it first opened in September 2020. Before then I worked at one of Consortium Multi Academy Trust's primary schools, Barnby & North Cove in the office for 11 years. Barnby and North Cove Primary School a small village school, which when I started only had 37 pupils and by the time I left we had over 100 pupils on roll.
Joining the nursery allows me to still do the job I enjoy and also gives me the challenge I needed. However, the sacrifice I made was losing all the school holidays! I am married and have two grown up daughters so I am slightly out of touch with some of the TV characters the children at Nursery talk to me about. One of the main parts of my role at Kirkley I enjoy is getting to know, not only the children but their parents and families too.
natalie moore - Interim nursery manager, early years practitioner & sendco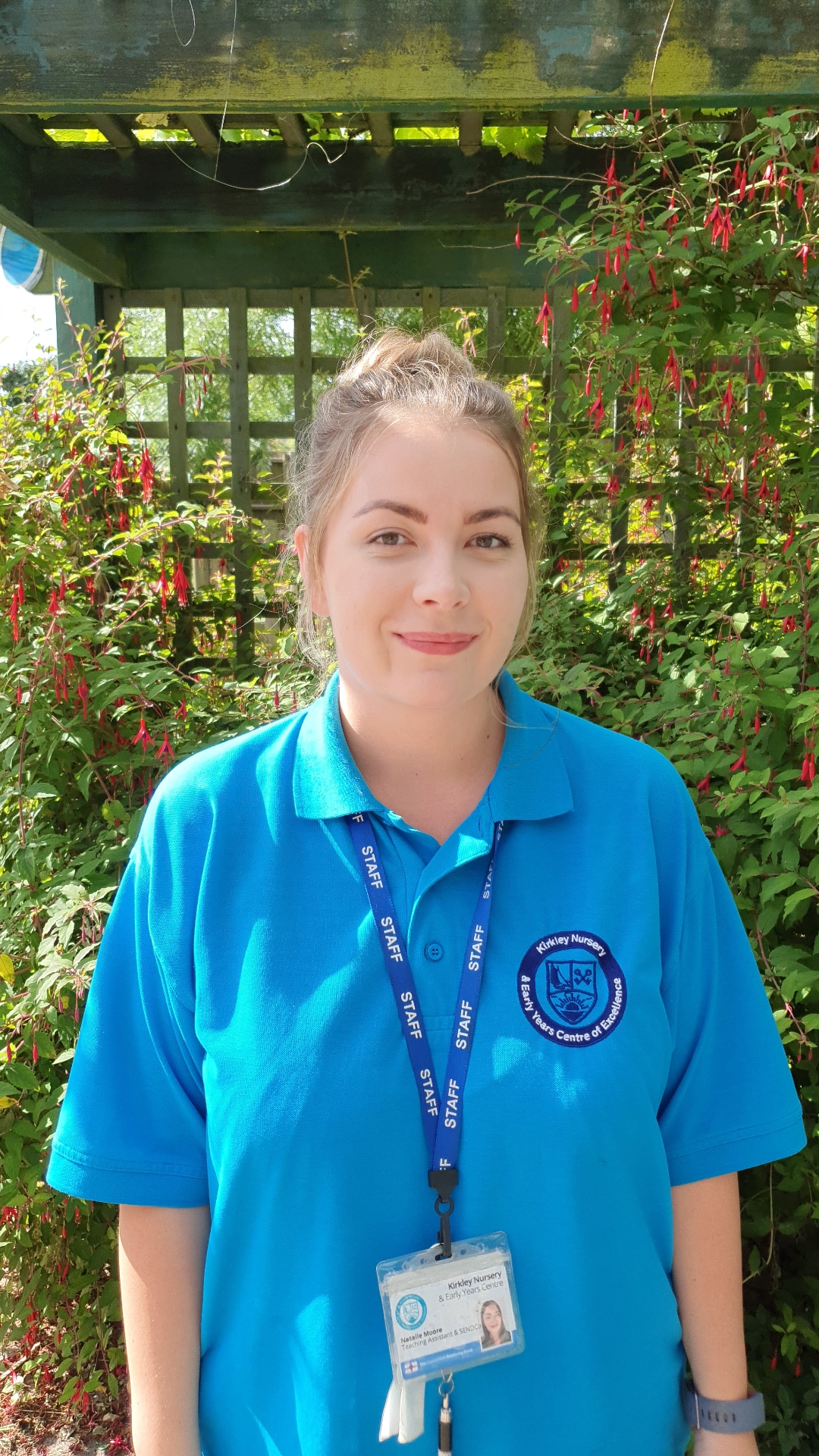 Hello, I'm Natalie and I am the nursery SENDCo (Special Educational Needs and Disability Co-ordinator) and room lead of the Squirrels room (2-3-year-old room). I have spent the last 10 years volunteering and working in childcare.
I have a BA hons degree in Education and Childhood Studies and graduated with a upper 2:1. I am originally from Glasgow in Scotland but moved to Lowestoft when I was only little!
I love to travel and have been to visit many different places. Australia and Thailand so far have been my favourite! I am excited to see where else I can visit! I enjoy long walks and like to venture out to explore different beaches, forests and national parks. I have also recently started running 5k's in my spare time!
I believe strongly in every child having the opportunity to thrive and mostly importantly being happy and secure within our nursery!
Sarah martin - apprentice early years practitioner
Hello, I'm Sarah. I am currently doing an Early Years Educator Level 3 apprenticeship. I love the way that young children see everything with fresh eyes and I believe we can learn from them, just as much as they can learn from us. I have always had a passion of working with young children and after bringing up my own children, I feel it is time to pursue my career.
louise coe - early years practitioner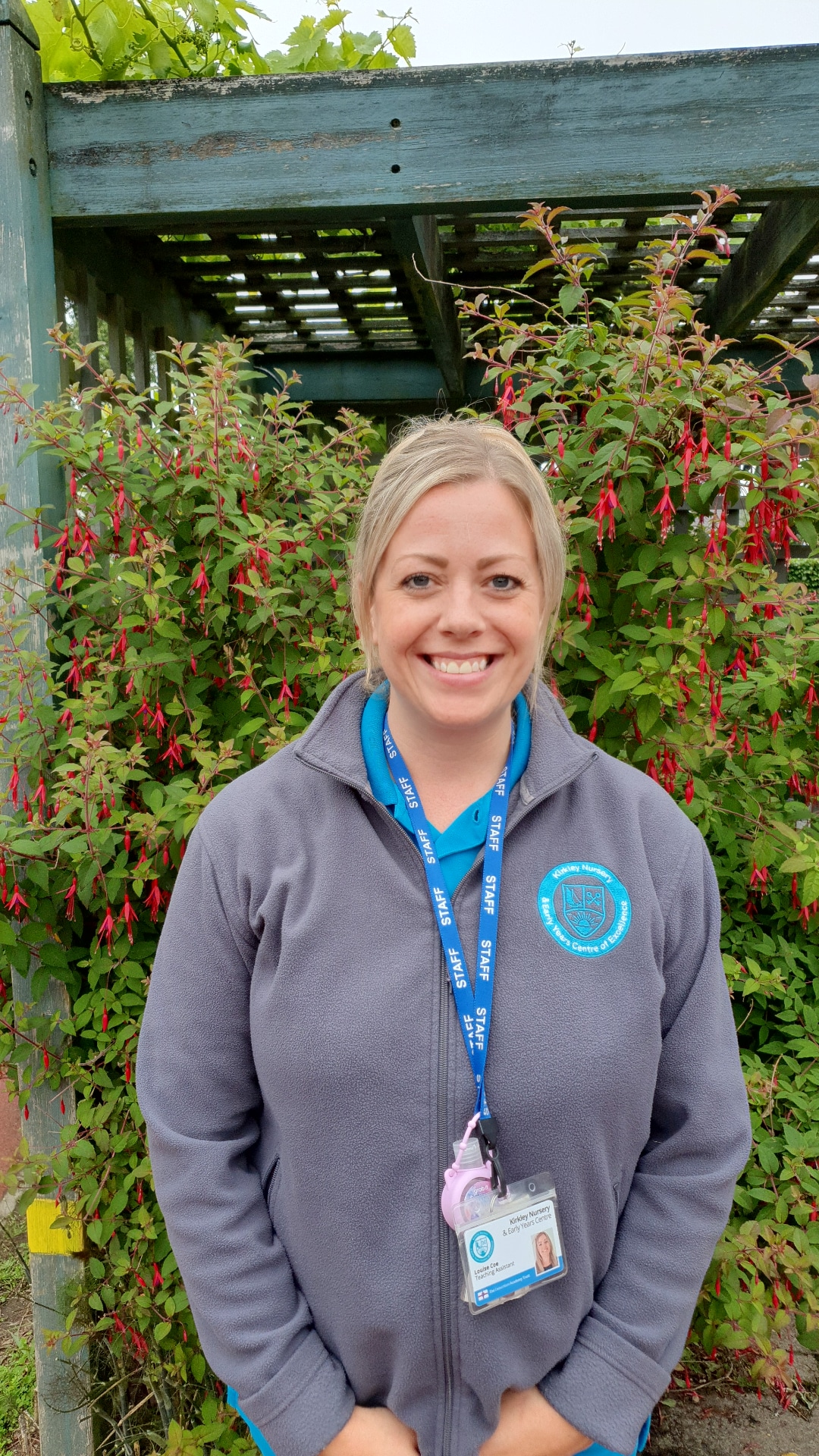 Hello! I'm Louise, I have worked at Kirkley Nursery since we opened in September 2020 and I am based in the Owls room. I have over 20 years' experience working as a childcare practitioner in day care settings, as well as time spent working at a prison visitor's centre crèche, this was one of my first jobs from college, and certainly prepared me for a career supporting children and their families.
I have a Diploma in Nursery Nursing, Childcare and Education Level 3. I was SENCO for 15 years which allowed me many opportunities in pursuing my passion for supporting individual children and their families, and giving them the best possible start in early years. I adore my job and playing a part in children's and families lives. Providing a warm, loving and happy environment is important to me and seeing children develop and flourish gives me joy! I value working in a fantastic, supportive team such as ours here at Kirkley, and enjoy promoting wellbeing with my colleagues as well as with the children. I always knew I wanted to work with children growing up - surrounded by a close extended family there were always lots of babysitting duties!
I enjoy practicing mindfulness and meditation, crafting and spending time outdoors - especially walking by the sea. I love cleaning, sorting and organising, and am a self-confessed Hincher!
Maria kustosz - early years practitioner Bank
Hello, my name is Maria and I am a Teaching Assistant here at Kirkley Nursery. I am from Poland, where one of my favourite activities was going for trips to the forest, walking and foraging. I still enjoy outdoors and exercise, especially power walking by our beautiful Lowestoft beach.
I have worked with children for many years, including nurseries, schools and children's centres as well as after school clubs. I hold a Level 3 Diploma for Children and the Young People's Workforce: Early Learning and Childcare Pathway. I chose to work with children because I always enjoy seeing their development and progress from the very start!
Sharon Mills - early years practitioner
Hello, I'm Sharon and I have worked as a member of the Bank Staff team at Kirkley Nursery since May 2021. I have worked in early years since 2013. My first role was volunteering at the local children's centre for 4 years helping and eventually leading messy play groups for children and their parents. Being involved in these groups I realised that I love playing a part in how children develop and learn and explore new environments/experiences, so I completed my Cache Early Years Educator Level 3 Diploma in 2017.
I am a mum of 3 very energetic boys! I love being in the countryside and exploring either by walking or cycling. I enjoy running and feel that exercise can help our mental well-being and like to support the nursery children to run, jump, skip, balance and climb in a fun and safe way. I am also passionate about reading and feel that encouraging children at the nursery to have a love of books at a young age, gives them a solid building block for their future
lauren wyatt - room leader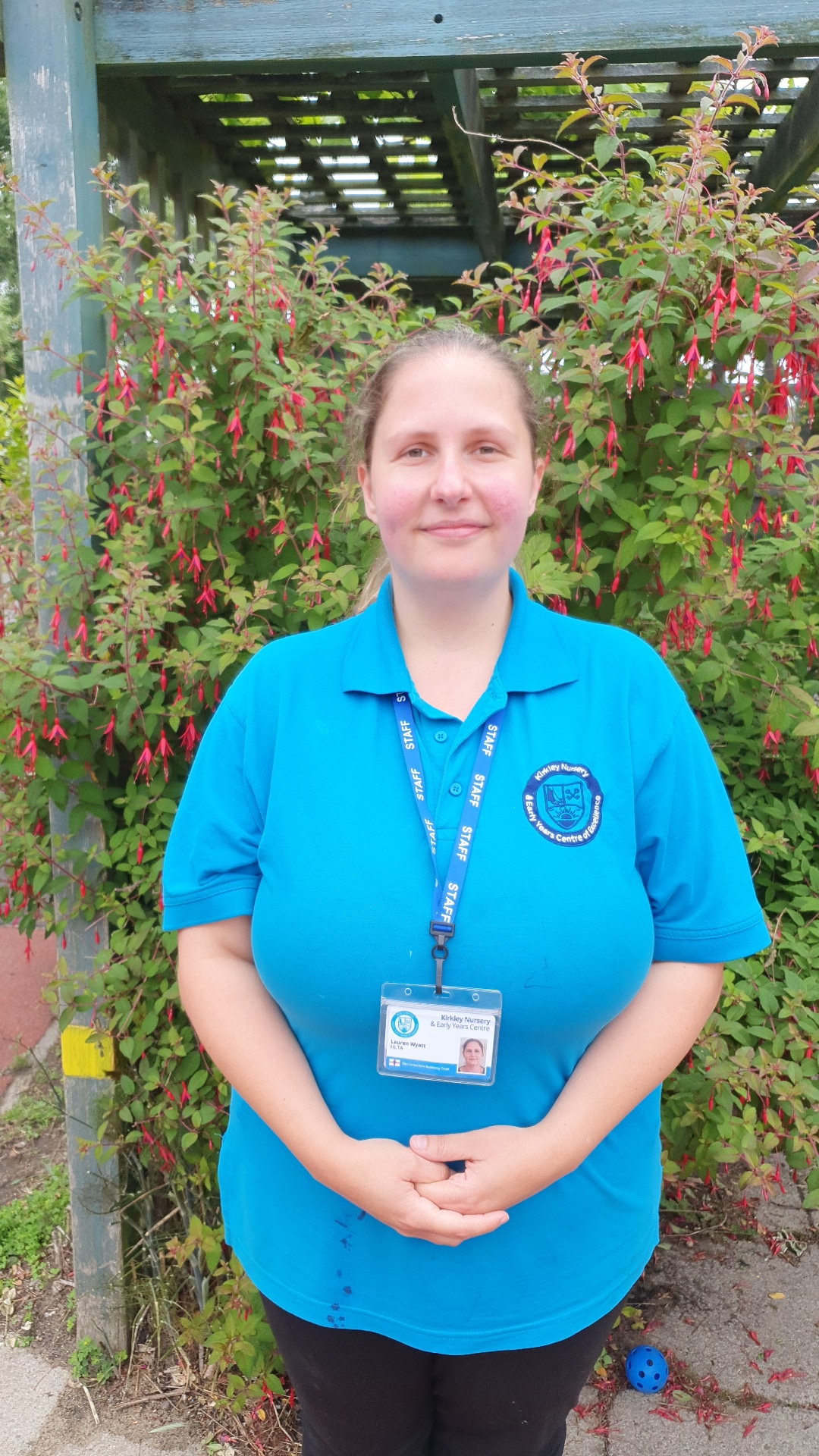 Hello, my name is Lauren and I am the room leader of the Owls room. I am originally from Luton in Bedfordshire, but I have lived in several different places across the UK. I have worked at Kirkley Nursery in this role since we opened in September 2020. I always knew that I wanted to work with children, but I fell in love with working within the Early Years when I volunteered for a local nursery to gain experience in safeguarding children. I decided to quickly change my University application, and I graduated in 2016 with a First Class Degree in Early Childhood Studies.
I have a very active 3-year-old daughter, so you may see me out and about at the various parks and soft play centres that Lowestoft has to offer! I love to read in my spare time, and I enjoy continuing this at Kirkley Nursery by sharing books, stories and rhymes with the children. I am passionate about developing science, technology, engineering, the arts and mathematics (STEAM) within the Early Years, and love showing the children scientific processes and forces through experiments. One of the best parts of my job is seeing how much the children grow, develop and thrive from when they start with us, before we see them off to school.
The Consortium Trust support and actively promote Trade Union and Professional Body membership with our staff. We see effective and collaborative partnership working between the Trust Leadership and Management and recognised bodies as essential to the successful operation of our schools and establishments but does not currently have any paid Trade Union representatives within our Staff.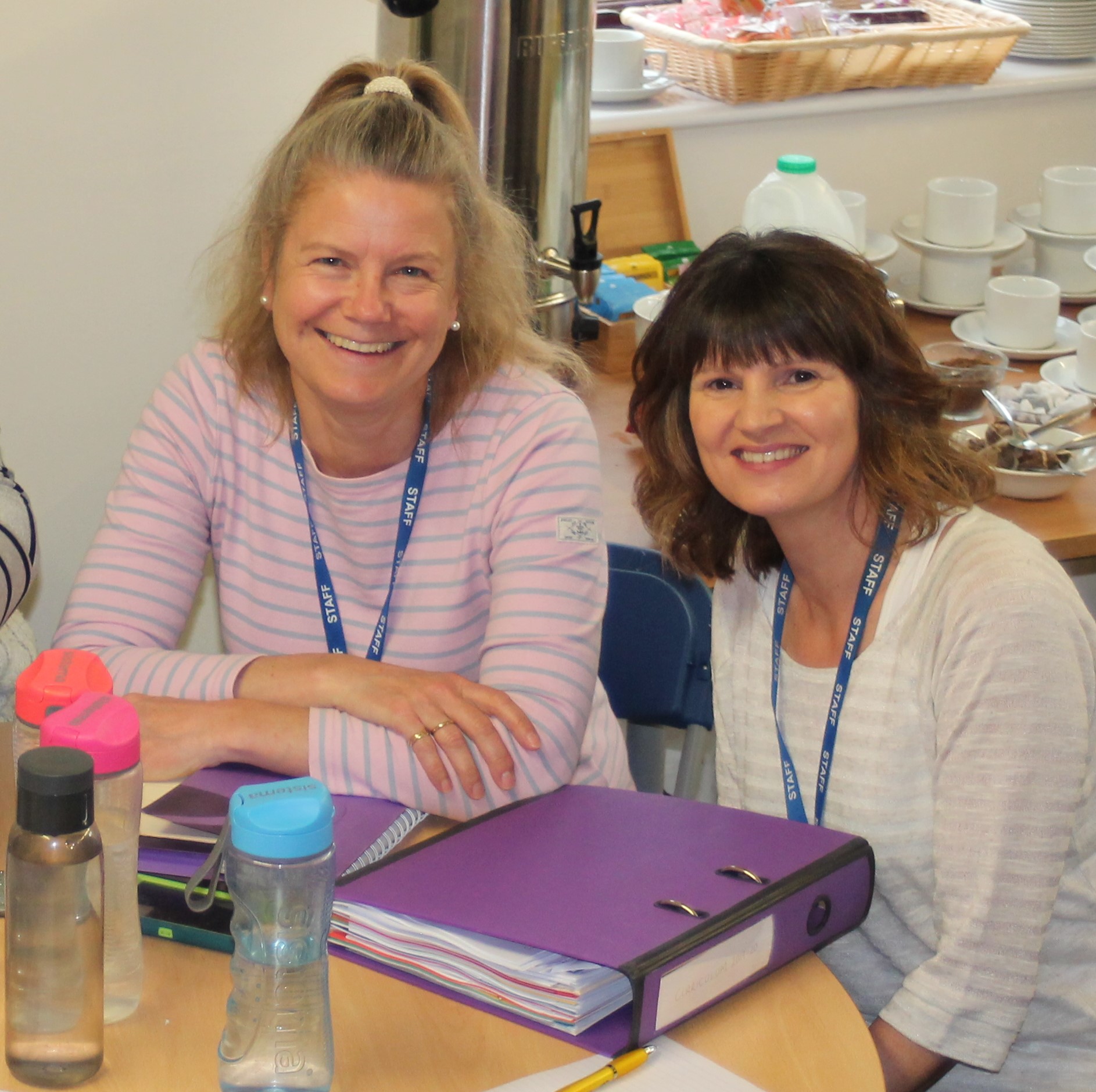 In Norfolk, teaching unions have set up a website that grades schools on how they treat their employees, Glebeland Primary, has been awarded the maximum 18points:
http://wheretoteach.co.uk/school/glebeland
Consortium recognises all six of the Teaching Unions including the new National Education Union (NUT/ATL) along with Unison and the GMB. The Trust and the recognised Trade Unions have agreed to set up a JCC (Joint Consultative Committee); please view the Terms of Reference below.